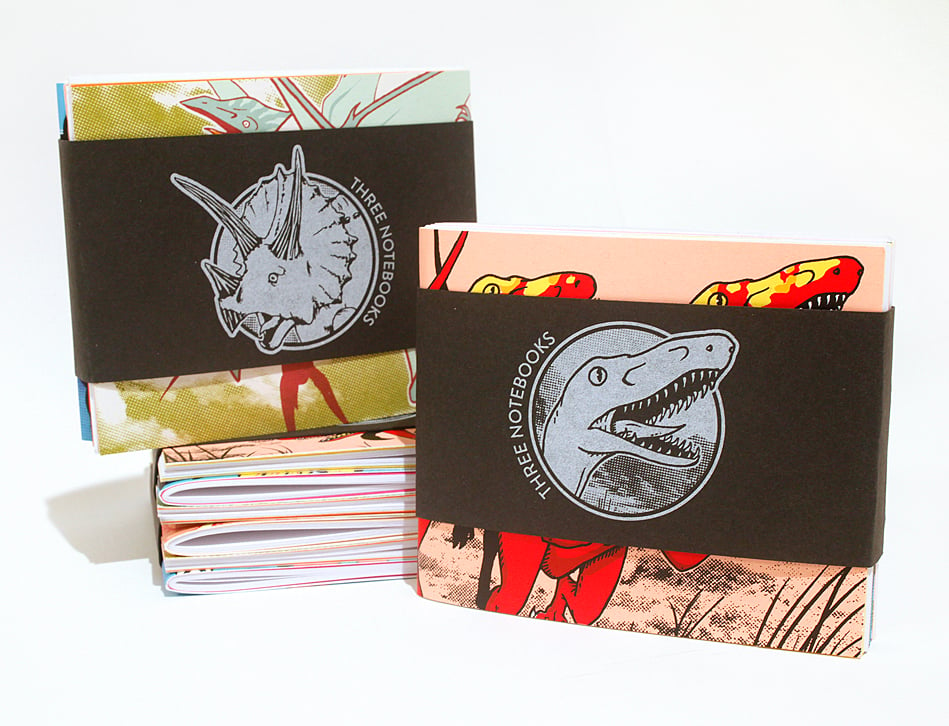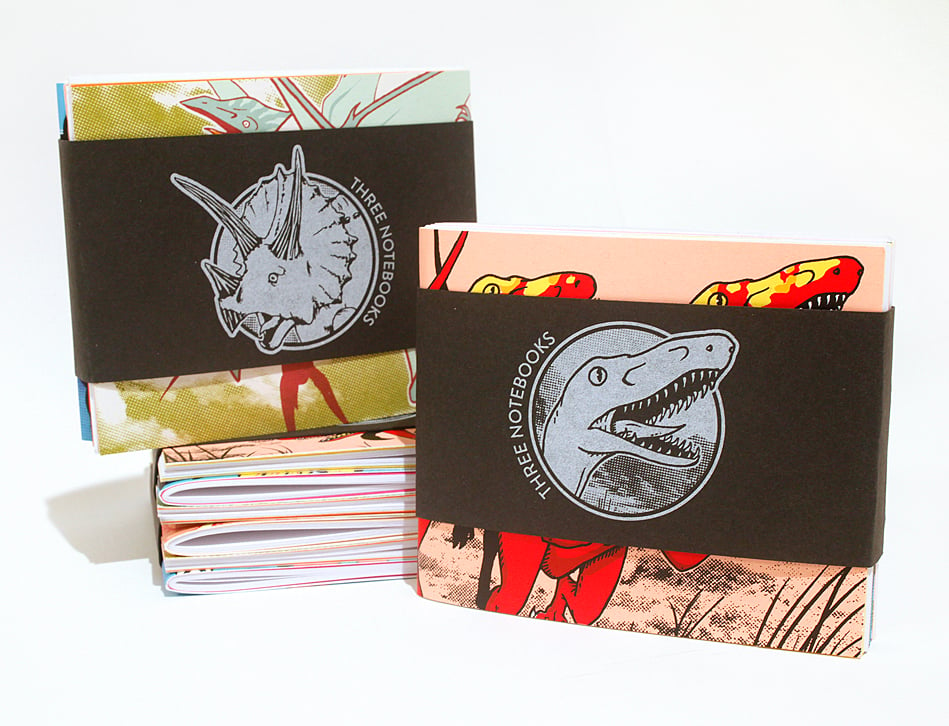 Dinosaur Notebooks - 3 Pack
$8.00
3-Pack of mini dinosaur notebooks! Perfect for on-the-go note taking or sketching. Each notebook fits perfectly in most back pockets. Makes a great gift!
Each cover is silk-screened with at least 5 ink colors. Notebooks feature a colorful, contrasting, cover page and blank interior pages. 3 Packs are wrapped in a silk-screened paper wrapper
Individual notebooks are roughly 4.5" x 3.75"
4 total designs available: Velociraptor, Pteranodon, Triceratops, and Stegosaurus
NOTE: Each 3 Pack is randomly assembled and contains 3 different notebooks (no doubles!)