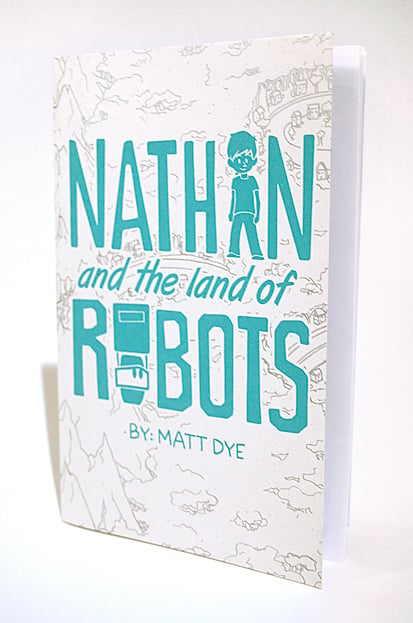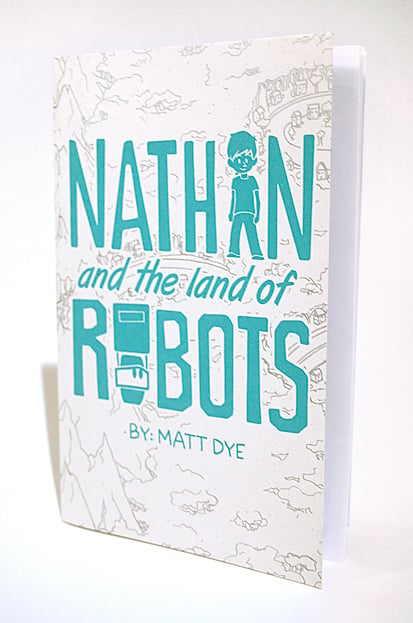 Nathan and the Land of Robots - Comic
$4.00
All ages science fiction comic book about a boy -- kidnapped to the Land of Robots -- who must team up with a stubborn mail-bot to find his way back home.
Features 26 pages of story and an additional Robot Glossary. Covers are 2 color silk screen prints on 140# French cover stock.
Selected as one of the best mini comics and small press titles of 2009 by Justin Giampaoli of Thirteen Minutes.
Books measure 5.5" x 8.5"